Blog
Return
Hurricane Irma Evacuation Shelters Opening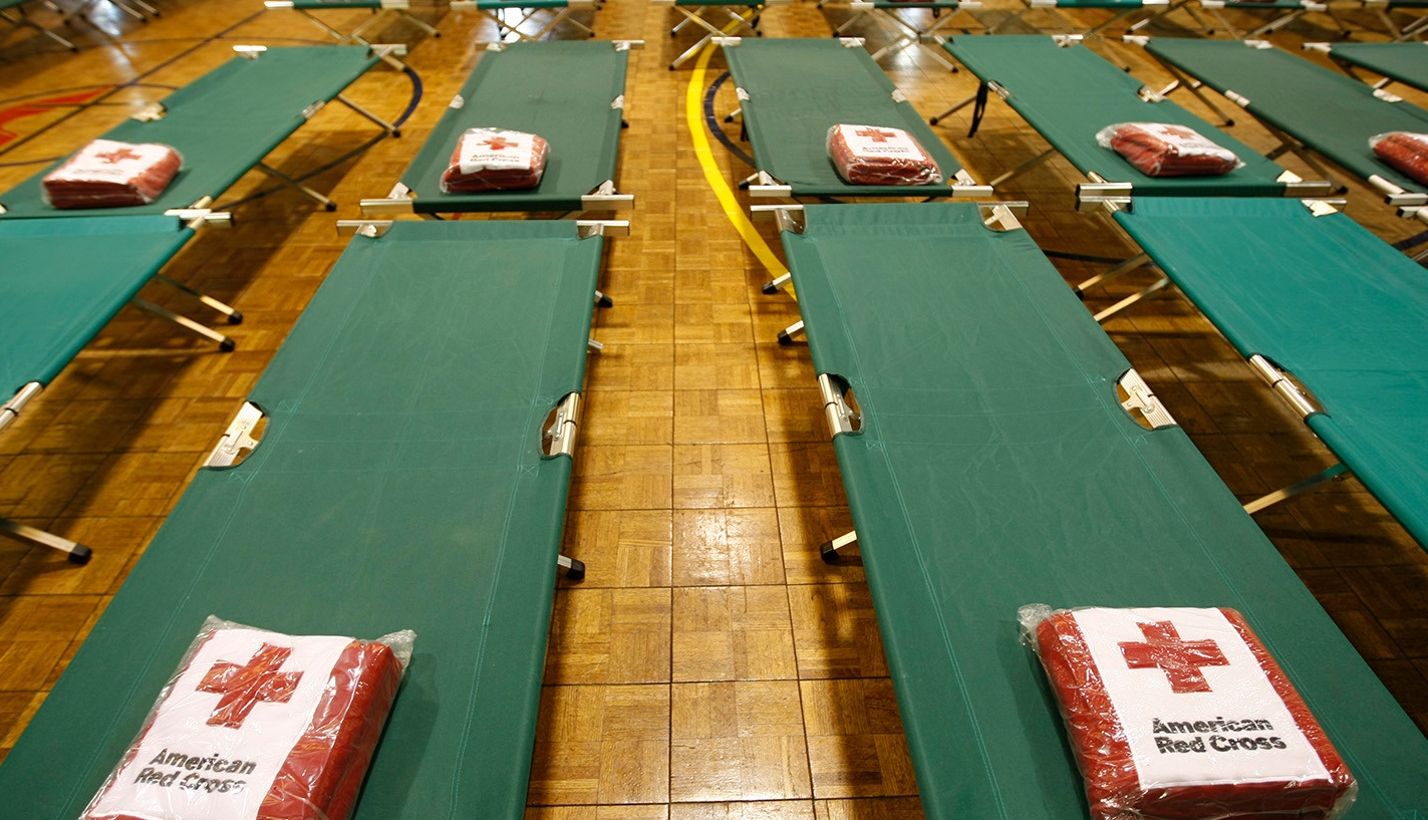 Evacuation Shelters Opening Volunteers, Donations Needed
The American Red Cross – in partnership with multiple government and community agencies – is opening the first two emergency evacuation shelters in Macon-Bibb County to assist people leaving areas ahead of Hurricane Irma.

The first shelter will open at East Macon Recreation Center (3326 Ocmulgee East Boulevard) on Thursday, September 7, at 4:00 p.m., and the second will open at Theron Ussery Recreation Center (815 North Macon Park Drive) on Friday, September 8, at 10:00 a.m. All recreation activities at these centers are cancelled until the need for the shelter has passed.

Neither of the shelters at the recreation centers are able to take in animals. A pet shelter will open at the Macon State Farmers Market (2055 Eisenhower Parkway) on Thursday, September 7 at 4:00 p.m. People can drop off their animals with Animal Welfare staff, and can then check in and stay at one of the recreation center shelters. They will be able to visit and spend the day with their animals, but people will not be able to sleep overnight at this shelter.

Gary Wheat, President and CEO at the Macon-Bibb Convention and Visitors Bureau, says all our hotels in Macon-Bibb are at capacity already. They're keeping track of our local hotels and will inform people who call if any rooms open. Wheat also says people can visit http://irma.georgia.org to keep track of where in the state places have open hotel rooms for evacuees. To reach the CVB, visit https://www.visitmacon.org.

The Bibb County Sheriff's Office will be patrolling the interstates more due to the increased number of cars driving through the county as people evacuate the coastal areas. They are urging people to drive with extra caution during this time and to expect travel delays throughout the state.

For continued updates on Hurricane Irma, and shelter operations, stay with the Macon-Bibb County EMA on Facebook, Twitter, and on their website, www.MaconBibb.us/EMA.

How People Can Help

Animal Welfare
Macon-Bibb County Animal Welfare is in need of volunteers and donated items to take care of people's pets. Items needed include bowls, food, leashes, cat litter and boxes, cat box scoopers, and pet carriers/cages. To donate an item, drop it off at the Farmers Market, and to volunteer, contact Interim Shelter Manager Tracey Belew at 478-954-0833.

American Red Cross
The American Red Cross is offering registration classes so people will be certified to volunteer at these shelters. The classes are also open for large groups of people, such as a church, who would like to become Red Cross certified volunteers.

Volunteer training is being offered on Friday, September 8, at 9:00 a.m. and 5:30 p.m. in Macon. It is a three hour training. If you're interested in doing so, visit the Red Cross website here. You can also call 1-800-RED-CROSS.

Salvation Army
The Salvation Army says they'll also need volunteers in many areas because a lot of their volunteers are in Texas dealing with the aftermath of Hurricane Harvey. There are several areas in which people can help the Salvation Army. To learn more, you can call their office at (478) 746-8572.

The Salvation Army also needs donations; items can be dropped off at the facility at 1955 Broadway Avenue. People can donate grocery store gift cards so fresh food can be bought; donated food will not be accepted. Other items needed should be new and include shampoo & conditioner, soap & body wash, deodorant, toothpaste & toothbrushes, wash clothes & towels, sheets, blankets, pillows & pillow cases, toilet paper, detergent, paper towels, PineSol, Windex, toilet cleaner, bleach, napkins, plastic cutlery and bowls, and serving gloves.
posted 09/08/2017 in Community
Tags:
---
Comments:
No comments have been posted.