Blog
Return
5 Infamous Recipes From Anjette Lyles
Anjette Lyles owned and operated a restaurant in downtown Macon in the 1950's. She was an attractive and friendly young woman who worked hard, and her restaurant was a popular gathering place, with numerous regular customers including many businessmen and lawyers. Traditional Southern food and Anjette's charming personality made the restaurant a Macon institution.
"Going to her restaurant, you didn't think about the food as much as you thought about just being welcome," one patron wrote later. "She hugged everybody's neck when they walked in the door. She would come to each table and sit down and talk. She had a personality that was terrific. It was a pleasure to go to her restaurant. . . . You couldn't help but like her."
But in May of 1958, Maconites were astonished to hear that 32-year old Anjette Lyles had been arrested and charged with murdering four persons - her two husbands, her mother-in-law, and her 9-year old daughter.
Although coincidental, the evidence that Anjette had killed all four victims was quite fascinating. There was overwhelming amounts of evidence entered in at trial; ant poison that contained arsenic, hospital records of the deceased family members and Anjette's personal handwritten recipes from her restaurant cookbook.

Here are 5 of Anjette's personal recipes used at her trial.
For the most authoritative, in-depth account of the case of Anjette Lyles, be sure to read "Whisper To The Black Candle" by Middle Georgia author Jacklyn Weldon White.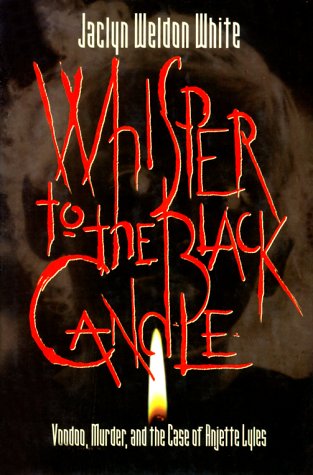 Tags:
---
Comments:
No comments have been posted.