Blog
Return
Southerners New Year's Superstitions
New Year's Day is a time of renewal; a fresh start for the rest of the year.

What you do the first hour of the New Year will be what you do most of the year. And then there are the New Year's Day superstitions.
Many cultures around the world have superstitions attached to New Year's Day and these superstitions are based on the belief that what happens on New Year's Day sets the tone and habits for the rest of the year.
New Year's Eve Kiss
We kiss those dearest to us at midnight not only to share a moment of celebration with our favorite people, but also to ensure those affections and ties will continue throughout the next twelve months. To fail to smooch our significant others at the stroke of twelve would be to set the stage for a year of coldness. According to English and German folklore, the first person you encounter in a new year — and the nature of this encounter — sets the tone for the rest of the year. A kiss is about strengthening ties you wish to maintain in the future. If a couple that celebrates together doesn't take the time to lock lips, it doesn't bode well for the relationship.
Don't Do The Laundry
After you've kissed a loved one at midnight, pay heed to these laundry superstitions. Whatever a person does on this day will influence his activity for the rest of the year. Therefore to wash clothes will bring a year of hard work. Washing may also cause a relative's death or will wash a year of good fortune down the drain. The theory behind it being that as you wash the dishes or laundry, you 'wash away' the person.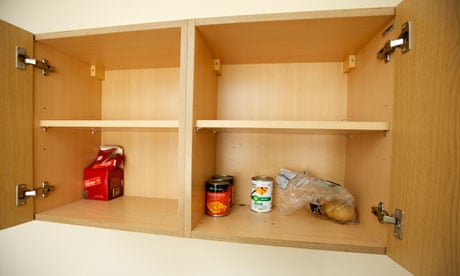 Don't Forget To Visit The Grocer
The new year must not be seen in with bare cupboards. No bare cupboards, fill up the cupboards before New Years day, otherwise that could be the way of the New Year.
New Year's Visitors
The first person to enter your home after the stroke of midnight will influence the year you're about to have; Ideally, he should be dark-haired, tall, and good-looking. Blonde and redhead first footers bring bad luck, and female first footers should be shooed away before they bring disaster down on the household. Don't let a woman near your door before a man crosses the threshold.
Nothing Goes Out Until January 2nd
Nothing goes out of the house, or you will be losing things during the upcoming year. Don't take out the trash, if your trash needs emptying, do it before midnight or on January 2nd. If you have food or anything to take somewhere on New Years day, have it outside or at their house already.
posted 12/31/2017 in Community
Tags:
---
Comments:
No comments have been posted.