Blog
Return
2018 Middle Georgia Summer Camps
ST. JOSEPH'S CATHOLIC SCHOOL SUMMER CAMP
St. Joseph's Catholic School
905 High Street, Macon
478-742-0636
www.sjsmacon.org
Contact: Lindsey Nobles, Camp Director Or Rosalyn Simpson, Assistant Director at [email protected]
ST. PETER CLAVER CATHOLIC SCHOOL CAMP COUGAR
St. Peter Claver Catholic School
133 Ward Street, Macon
478-743-3985
www.spccatholicschool.org
Contact: Liz Milam, M.Ed. [email protected] or 478.743.3985
Enrichment in reading, math, STEM, computer, art, and music. Experience sports, gardening, and 2+ weekly field trips. June 4–July 13, 7:30 a.m.–5:30 p.m. $30 registration; $125 week; includes ALL camp fees. Sibling discounts.
MOUNT DE SALES ACADEMY'S SPLASH CAMP
851 Orange Street, Macon
For sports camps: Downtown Campus & Cavalier Fields
4659 Cavalier Drive, Macon
mtdesales.link/camps
Join MDS for Camp Cavalier at MDS! SPORTS camps: skills development and competition in basketball, baseball, soccer, softball, and youth football. SPLASH all-day camp: classes in science, math, technology, sports, dance, art, cooking, and more!
FPD'S CENTER FOR DISCOVERY SUMMER CAMPS
First Presbyterian Day School
5671 Calvin Drive, Macon
478-477-6505, ext. 182
Contact: Elizabeth Leslein at [email protected] or visit the website at www.fpdmacon.org/centerfordiscovery
FPD's Center for Discovery offers unique opportunities in art, athletics, and academics for students in 3K–12th grade. Half day options with before and after camp care available.
SUMMER AT THE SQUARE
Tattnall Square Academy
111 Trojan Trail
Macon, Georgia
478-477-6760
Contact: Abby Clay at [email protected], or visit them online at www.tattnall.org/sat
"Summer at the Square" is open to the community and includes a wide variety of day camps for children of all ages! Learn more on our website at tattnall.org/sats.
BEE AHEAD SUMMER CAMP
Christian Fellowship Academy
621 Walnut Street, Warner Robins
478-302-5815
www.cfaeagles.com
June 4–July 27 from 6:30 a.m.–5:30 p.m. This 8-week program is a must for children ages 2–16. Your children will "Bee Ahead" of the class by attending this power-packed program. Exciting field trips! Bee Ahead Summer Camp is the place to be for your child/children this summer!
CAMP WESTFIELD
The Westfield School
2005 US Highway 41 South, Perry
478-987-0547, ext. 223
www.westfieldschool.org
Choose from a variety of camps for sports, art, reading, STEM, enrichment, and summer fun for ages Pre-K and up. For more information or to register online, please visit westfieldschool.org.
MACON-BIBB COUNTY RECREATION SUMMER CAMP
7 Camp locations Across Macon-Bibb County
Contact [email protected] or by calling 478-621-6281. Visit them online at www.maconbibb.us/recreation or on Facebook at www.facebook.com/MaconBibbParksandRec
Enjoy a STEAM-filled summer, field trips, and cultural enrichment. June 5–July 14, Monday–Friday, 7:30 a.m.–6 p.m., $30 weekly, ages 5–15, lunch included. Call or visit your nearest recreation center for details.
MERCER UNIVERSITY'S CREATIVE COMPUTER CAMPS
Mercer University Department of Computer Science
1501 Mercer University Drive, Macon
478-301-2823
This summer brings exciting variations on camps we have offered before, along with some new, creative and challenging, camps. These camps are offered on Mercer's Macon campus for two age groups: Panda Bears (campers that have completed 2nd, 3rd, 4th, 5th, or 6th grade) and Grizzly Bears (campers that are 5th grade or higher).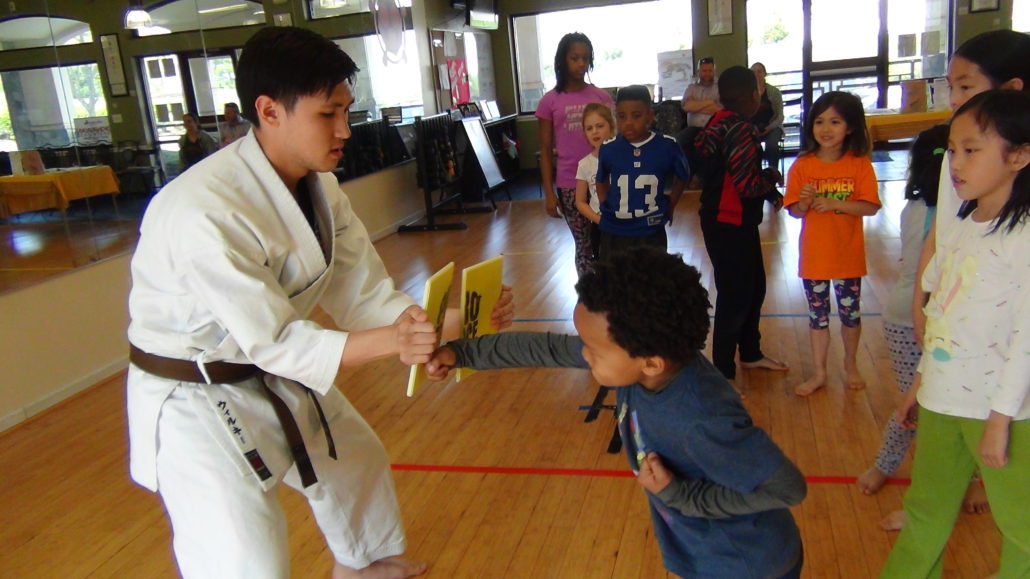 OKINAWAN KARATE SCHOOL CAMP
6255 Zebulon Road, Suite 196
Macon, Georgia
478-405-1528
Contact: Michael Brewster at [email protected] or oksstudents.com/2018_summer_camp
Half-day camp for ages 3–13. Each day is different with field trips to the movies, Skyzone, lake, etc. Theme days including Nerf, Legos, TMNT, and making slime! Two weeks available, but only a few spots left!
OTIS MUSIC CAMP
Mercer University's Townsend School of Music
1329 Adams Street
Macon, Georgia
478-742-5737
www.otisreddingfoundation.org
Contact: Karla Redding-Andrews at [email protected]
The 11th annual Otis Music Camp is June 4–16, Monday through Friday, 9 a.m.–5 p.m. for ages 11–17. The camp welcomes campers of all levels of musical knowledge and scholarships are available.
Themes include: Ocean Commotion, Mad Science: STEM, Ready, Set, Cook!, Disney, Moving and Grooving, and Crazy Messy Fun! $130 per week; $30 registration fee. Lunch optional: $20 per week. Camp dates: June 4–July 13. Hours: 7:45 a.m.–5:30 p.m. daily.
SWIM MACON AQUATIC CLUB
5097 Northside Drive
Macon, Georgia
478-474-9689
Contact: Jason Swaim at www.swimmacon.com
Swim Macon offers a competitive swim program and more, including swim opportunities for people of all ages. If you want to be in the water for competition, fitness, or to learn to swim, they have a program designed for you.
MUSEUM OF AVIATION FOUNDATION— NATIONAL STEM ACADEMY
1942 Heritage Blvd
Warner Robins AFB
478-222-7580
www.museumofaviation.org/moaevents/stem-summer-camps-2/
Contact: Valerie Myers at [email protected]
STEM Summer Camps at the Museum of Aviation offers Pre K–12th grade students six weeks of hands-on, STEM and history-focused learning experiences to choose from.
CAMP FUN n' FIT
Wellness Center, Navicent Health
3797 Northside Drive
Macon, Georgia
478-477-2300
www.navicenthealth.org/wellnesscenter
A day camp held at Middle Georgia State University for kids ages 6–11. Choose one or all four weeks: Jun. 18–22, Jun. 25–29, Jul. 9–13, & Jul.16–20. Classes include nutrition education, physical fitness education, group exercise including yoga, Zumba, dance, sports, swimming, relay races, and much more. Field trips and swimming make for a well-rounded program. $185 per week.
MACON CLAY
2281 Vineville Avenue
Macon, Georgia
478-731-1376
www.maconclay.com
Contact: Amy McCullough at [email protected]
Get ready for the beach with this fun and educational camp all about ocean life. Octopuses, seahorses, starfish, sea urchins, sea turtles, manna rays, corals, sea shells, and more come to life in clay and brilliant tropical glazes!
Macon Clay is a summer camp full of fun, hand-building clay classes for ages six and up. Underwater Adventures in Clay is scheduled for June 11–15, 9 a.m.–12 p.m.
TURNING POINT FAMILY CAMP
Mabel White Baptist Church
1415 Bass Road
Macon, Georgia
478-474-7577
Life is busy. We've got your quality family activities covered. Open to kids who have completed 4k–5th grade and their parents. Younger siblings can enjoy Junior Camp. July 9–12, 6–8 p.m. Register today at www.mabelwhite.org.
posted 05/14/2018 in Community
Tags:
---
Comments:
No comments have been posted.