Blog
Return
Perry, Georgia Entertainment Critic Jackie K. Cooper Goes Viral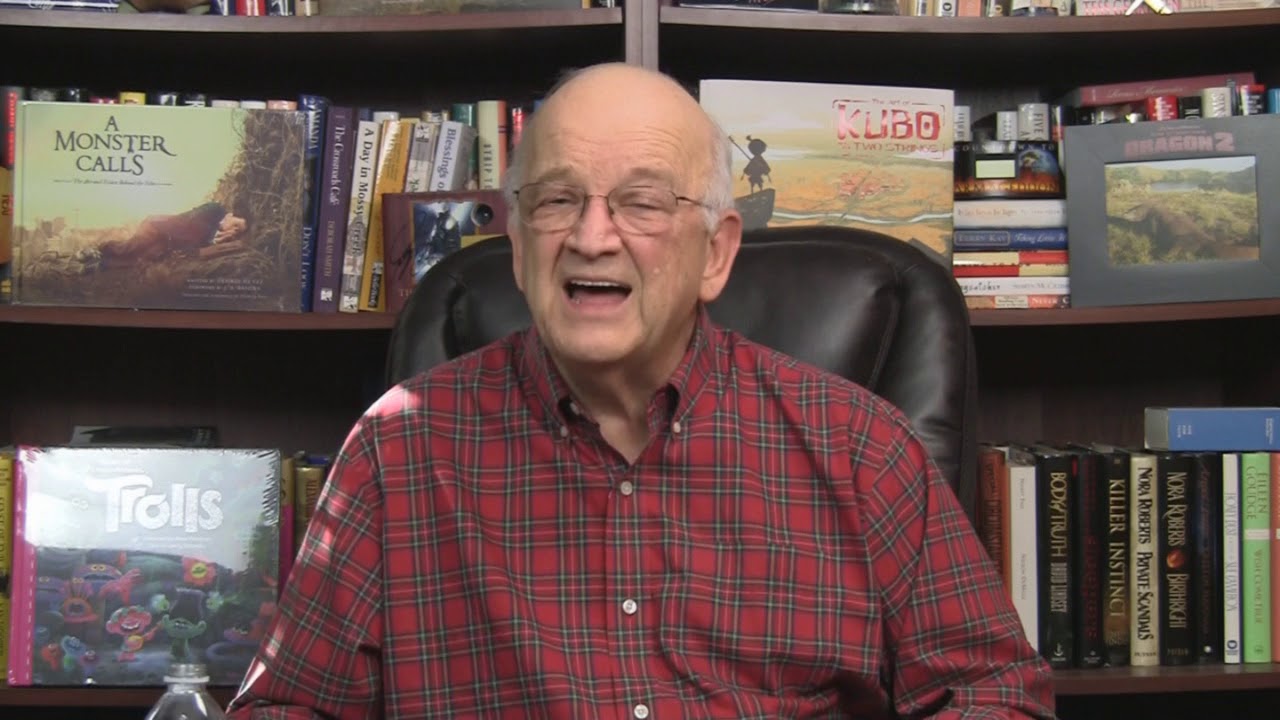 Perry, Georgia resident, Jackie K. Cooper is known to those living in the middle Georgia area as the "entertainment man" because his entertainment reviews have run in the local newspapers and on television for decades. Cooper has done reviews on various local TV news shows, had a cable system show, and his own website. He also reviews TV shows, Books, and writes columns, and has several books published by Mercer University Press. His short stories have been used as commentary on Georgia Public Radio and he also keeps active appearances as an after dinner speaker for various events.
He's had his YouTube channel for 12 years, including interviews with stars like
Sir Ben Kingsley and Shohreh Aghdashloo https://youtu.be/SV2rpme_Ke8 and
Dwayne The Rock Johnson https://youtu.be/PN0lNqmjhqc
For some years, Cooper has been filming 2-minute "entertainment rundown" videos… containing 3-4 movie reviews in a quick format. People love the quick format so they can get and idea of what's coming out this weekend in a very speedy format.

Someone on the internet discovered his channel, and liked his videos so much, they spread it… and they did it in one of PewDiePie ("Pew – Dee – Pie") 's subreddits. PewDiePie is the most followed YouTuber in the world, and has been for 10 years, currently with 86 MILLION subscribers. PewDiePie got his start playing, reviewing, and commenting on games and pop culture. For perspective, consider this: dollar for dollar, the gaming industry is bigger than the movie industry and music industry combined.
Cooper then wound up in one of PewDiePie's subreddits, and his followers, called "Bro Army", "Squad Fam", and "nine-year-olds" made it their mission to spread the word. And Cooper went from 131 subscribers to over 35,000 subscribers in a little over 2 days (as of Monday Feb 25, at 11am).

The Reddit comments range from loving getting 3-4 movie reviews in a short 2 minute format…loving his grandfatherly Southern charm… to loving that he's been doing this for 12 years and keeps on doing what is obviously a labor of love for him. We're happy to see a Jackie's grandson is interacting with the Reddit users, and conveying messages back and forth. The Reddit users set out to make him a legend. We already knew him to be one, we're just glad the rest of the world gets to find out what we already knew. This is the internet "doing it right." And we're proud of Jackie.
Jackie had this to say: "I am completely blown away by this huge and amazing show of support from reddit, 9 year old army and from a distance pewdiepie. These people "discovered" me and made me one of their own. But I also am so appreciative of my base which are my family and friends who have supported me all these years. They are tops. As for now I am on the ride of a lifetime and we will all just have to see where it goes."
See Jackie Cooper's video message of thanks: https://youtu.be/22ZU9GhLigI
For more information about Jackie Cooper:
Original Thread - SubReddit (Warning: NSFW and contains profanity)
Tags:
---
Comments:
No comments have been posted.