Music News
Macon Musical Legacy Continues With Distinctive Acts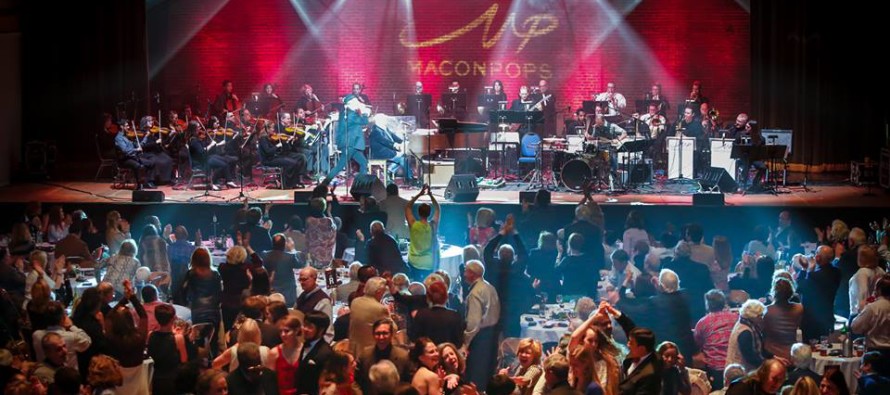 Macon is a city that is often referred to as the Nashville of Georgia. Musical legends including the Allman Brothers, Otis Redding, Little Richard among others, have helped to craft Macon as a unique musical hub in the Southeast. Today the city is still churning out talent that is diverse, exciting and cutting edge.
One exceptional music group is helping to propel a cutting edge musical experience for concert go-ers. Macon POPS burst onto the scene a few years ago with a concept unlike any other the city had ever seen. The organization was formed by drummer, percussionist and Steve Moretti and his partner, Matt Catingub, an artistic director and conductor. The purpose of Macon POPS is to expand their musical reach, bring in world-class artists and continue to design, create and produce one-of-a-kind events in the community. These events are not limited to brilliant musical performances, but attendees experience the element of casual fun.
Last month, Macon POPS performed their first 'Songs of the Soul' concert on February 19th, at the Macon City Auditorium. The concert featured a number of local musicians including the debut of the Macon Pops All-Star Gospel Choir made up of singers from various local churches. Musicians from the Otis Redding Foundation, and special guests Floco Torres and Taryn Newborne also performed. The audience was whisked away on a journey through the hits of R&B, Hip-Hop, Gospel and Soul Music.
"I'm excited to keep paving the way of original programming and also highlighting our wonderful local talent," says Moretti.
Moretti is the president, CEO and co-founder of Macon POPS. He is a two time Grammy® Award nominee and winner of two Telly Awards. Moretti has had an extensive recording career playing on over 30 nationally released recordings. He recently made his movie debut playing live in the 2014 Clint Eastwood film, "Jersey Boys."
"It thrills me every concert to be doing what we are doing in Macon," remarks Catingub. "[This is] a city with such a rich musical heritage. I hope we can, in our own way, continue that excellence and tradition with every concert."
Catingub is an artistic director, composer and conductor. He has also recorded, arranged, and produced for a variety of artists including: Louis Bellson, Kenny Burrel, Toshiko Akiyoshi Lew Tabackin Big Band, Toni Tennille, Jack Jones, John Bayless, Micheal Feinstein, Rosie O' Donnel, and many more. Catingub has shared the studio and stage as conductor and performer with many of the world's great artists. He has also written arrangements and orchestrations for reknown artists.
One of Macon's rising artists, Floco Torres is an award winning Hip-Hop musician originally from Willingboro New Jersey. After receiving positive acclaim from his #DreamBoard EP & the (V) I N S A N I T Y EP, Torres looks to reach a larger audience on the road in 2016.
Born in Memphis and raised in Atlanta, vocalist Taryn Newborne is rooted deeply in the soil of a rich musical heritage. Newborne currently fronts her own vintage jazz group 'Taryn Newborne and The Real Deal' and travels around the country performing for Lindy Hop, Blues, and Soul dance events.
Check out www.maconpops.com for more information.