Music News
Pre-Order Gregg Allman's Final Album Now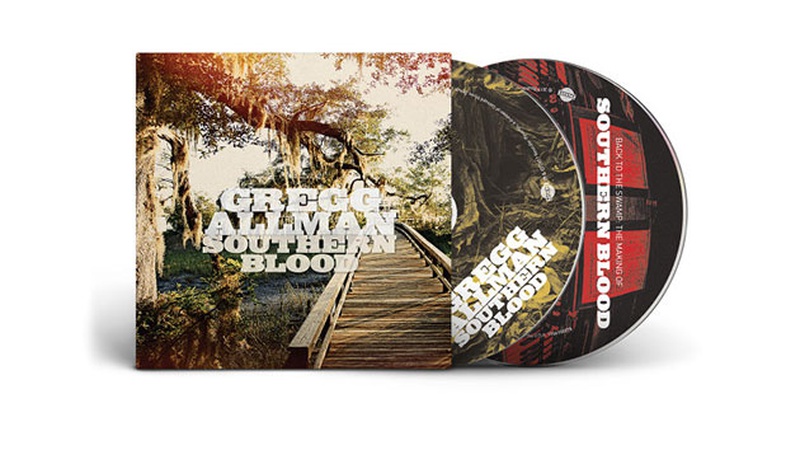 Image courtesy of Rounder Records (via ABC News Radio)
It's just been a few months since Gregg Allman died, while his album Southern Blood was still in production. Now there is a release date for the rock legend's final studio project .
"Southern Blood will be released September 8, and is available to order today viaGreggAllman.com . It'll come in at least a half-dozen configurations, including a standard CD, a deluxe CD with two extra tracks and a bonus DVD, a limited edition first-run LP on colored vinyl with an exclusive lithograph, and various other packages that include tee-shirts and other merch.
If you're a completeist, you're also going to want a copy of a limited-edition, numbered and double-sided picture disc. It'll only be offered through select local record stores, or if you pre-order Southern Blood on Allman's website.
Southern Blood , produced by studio great Don Was , features Allman performing songs from familiar friends, past collaborators and music legends, including Lowell George , Bob Dylan , Willie Dixon , Tim Buckley , Jerry Garcia , and Jackson Browne , the latter of whom's featured on the album's closing track, "Song for Adam," which Browne also wrote. Allman himself co-wrote the album's opener, "My Only True Friend," with Scott Sharrard , lead guitarist and musical director for the Gregg Allman Band for the last nine years."
You can order Southern Blood now, and check out all of the different offerings, on GreggAllman.com.
Gregg Allman died in Savannah, Georgia, on May 27 of liver cancer at age 69 following years of failing health.
Here's the Southern Blood track list, with songwriter credits:
"My Only True Friend" (Gregg Allman-Scott Sharrard) "Once I Was" (Tim Buckley-Larry Beckett) "Going Gone" (Bob Dylan) "Black Muddy River" (Jerome J. Garcia-Robert C. Hunter) "I Love the Life I Live" (Willie Dixon) "Willin'" (Lowell George)"Blind Bats and Swamp Rats" (Jack Avery) "Out of Left Field" (Dewey Lindon Oldham Jr.-Dan Penn) "Love Like Kerosene" (Scott Sharrard) "Song for Adam" (featuring Jackson Browne) (Jackson Browne)