Top 5 Almost Brothers
If you're familiar at all with ABB history, you just might recognize some of these band members. The Almost Brothers were established from the need to do pre-gig sound checks in the absence of the actual ABB members. The Almost Brothers progressed from warming up gear as well as the crowd when the doors opened early for the Allmans to playing their own gigs in and around the Macon area.
After a little over four decades, the recordings of The Almost Brothers Band - A Band of Roadies can finally be heard and enjoyed by all!
1. David "Trash" Cole
David "Trash" Cole was working on the Allman's Julliette, Georgia farm when he was recruited by ABB manager Twiggs Lyndon; who was known to have a great ear for talented guitarists. Cole was hired on as an ABB guitar tech – and he was a natural for the Almost Brothers lineup.
2. Joseph "Red Dog" Campbell
After returning from Vietnam, Red Dog introduced himself to the fledgling Allman Brothers Band and helped support them with his pension checks and worked with the band for years. The longtime road crew member Joseph "Red Dog" Campbell (who passed away in 2011) manned the drums in place of ABB drummer Jaimoe Johanson.
3. Twiggs Lyndon
Best known as the Allman Brothers' road manager, Twiggs Lyndon also worked for Little Richard, Percy Sledge, and the Dixie Dregs. The ABB thought so much of Lyndon that they included his inset photo on the back cover of the Live at Fillmore East album when he was unable to attend the photo session. Lyndon, the Allmans' original road manager, played guitar as a stand in before shows.

Photo: LinkedIn
4. Buddy Thorton
You may not know his name, but you have heard Buddy Thorton's work. "Now a retired radar engineer, Buddy worked at Marshall Space Flight Center on the Saturn V 500ST Simulator and Skylab 1G Trainer. He took a leap of faith and went to work as a sound engineer at Capricorn Records in Macon, Georgia." Buddy Thornton, who handled front-of-house sound for the Allmans played bass with the Almost Brothers. It was Thornton who found the original Almost Brothers tapes; which he in turn digitized, mixed and released.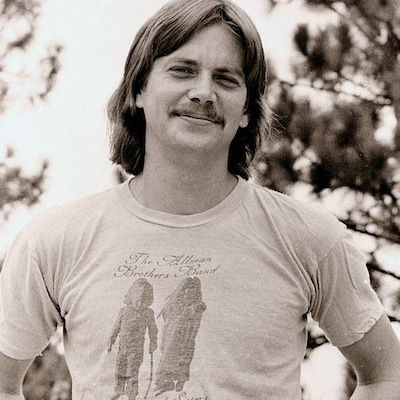 5. Mike Artz
Allman Brother's Band soundman Mike Artz could be found playing on bass and drums respectively with the Almost Brothers. Artz was first hired by Duane Allman for the original sound crew and was kin to Butch Trucks, who mentored Artz on the drums.
The Only Female Almost Brother...
Virginia Speed
Once the ABB completed their tour and returned to Macon, the roadies continue playing together and recruit local musician and pianist Virginia Speed. Speed's talents on piano earned her a position as a keyboard tech for the ABB; her killer Steinway work and vocals demonstrate just how good she was.