Restaurant News
Scattered, Covered, Smothered and Delivered
Waffle House has officially joined the trend!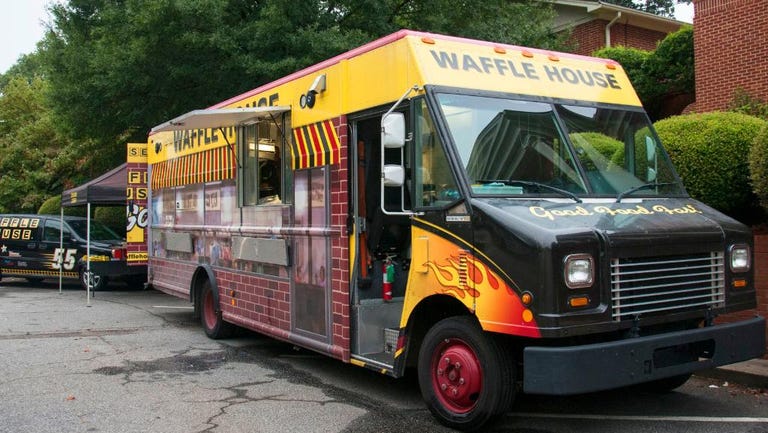 Bring Waffle House to your office, your home, your school or even your wedding and any special events! Waffle House can set up and serve at your desired location and their Team Members are available to serve you 24/7 and offer the same unique experience as in restaurant.
Waffle House's Food trucks are only available for private events, while the Food Truck brings an unique experience right to YOU. Your Waffle House truck can pull up and cook your desired menu choices for you and your guests. (Additional fees for usage, mileage and event duration) According to Waffle House's catering website, they advertise the food truck as an ideal option for weddings, birthday parties, tailgates, family reunions, employee appreciations, corporate events, and bar or bat mitzvahs.
Local availability for the truck is based on its catering schedule on the event calendar, and the chain recommends booking your event as soon you have a confirmed date. The per person cost is based on your chosen menu options and the quantity.
You can check out Waffle House catering's website HERE for more info on how you can rent the truck.
Tags: