Top 5 Corn Mazes You Should Visit This Fall
When fall rolls around, there is plenty of harvest fun to be had here in Georgia! Sleuths are invited to wind their way through some of the best corn mazes in Central Georgia. See our picks for the coolest and most creative corn mazes around. Make the most of the fall season by getting lost in these exciting and fun corn mazes today!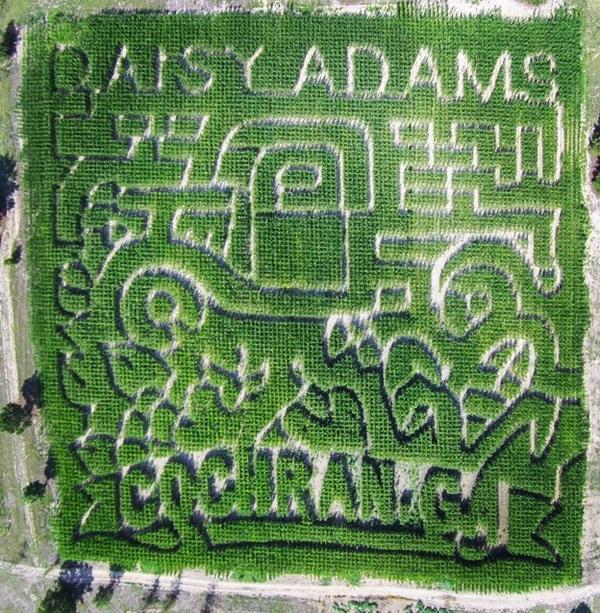 1. Daisy Adams Farm
Most of the year, Daisy Adams operates as a normal, 55-acre family farm located 45 minutes from Macon in Cochran, Georgia that grows strawberries, pumpkins, and other forms of fresh produce. In the fall, though, it becomes a destination: other families begin to flock to the Cochran property to celebrate the season. During September and October, Daisy Adams Farm offers a full lineup of fall fun, including an annual four-acre corn maze. The farm also invites guests to hop on one of its hay rides, browse its pumpkin patch, and even interact with its animals.
2. Hamlin Hills Farm
Hamlin Hills Farm is known for hosting several seasonal events all year long. The fall cools down with corn mazes and zombie paintball. The Amazing Corn Maze of Hamlin Hills Farm is delightful during the day and Haunted at Night by the demented and disfigured pilot who crashed there 40 year ago. Fear will overcome you with our frightening scenes in our terrifying walk through corn maze.

3. Lane Southern Orchards
Beginning October 1st, you can stroll with soul and find another adventurous way to learn more about the legendary King of Soul. Lane Southern Orchards proudly continues the celebration of 75 Years of Otis Redding with an amazing tribute. The 2016 corn maze design will feature an image of Otis Redding and will have Otis Redding Trivia questions, music and fun facts. Also part of the interactive experience is our Selfie Scavenger Hunt. Grab our camera and put yourself in the fun.
4. Twin Oaks Farm
Twin Oaks Fun Farm in Forsyth, Georgia has fall fun for the whole family! This fall they have Fall Family Fun days with hay rides and a pumpkin patch. Additionally, there is friendly farm animals, a bee hive exhibit, a corn crib, and a large playscape.
5. The Rock Ranch
The Rock Ranch has a lot more to offer than your average corn maze and hayride. It's an adventure destination like none other. From a scenic locomotive train ride, to flying through the air on amazing zip lines, to exploring a complete miniature town just for kids, The Rock Ranch attractions are fun for kids big and small.
This Corn Maze Is Worth The Drive...
Uncle Shuck's Corn Maze & Pumpkin Patch
Visit Uncle Shuck's and start a new family tradition with their family fun corn maze and pumpkin patch in Dawsonville, located Northeast of Atlanta near Gainesville and Alpharetta. Be sure to stay for the relaxing nighttime hayride through the farm and enjoy the beauty of the country night sky. Your hayride will end at a cozy bonfire where you can roast marshmallows and sink into the calming crackle of true farm-style relaxation.