Top 5 Places For Trivia in Macon
Nobody likes a know-it-all, unless you're at a bar and it's trivia night and he's on your team and there's an $800 cash prize on the line. Then EVERYBODY likes a know-it-all. If you've got one, definitely bring him to one of these: the five best bar trivia nights in Macon.
1. Just Tap'd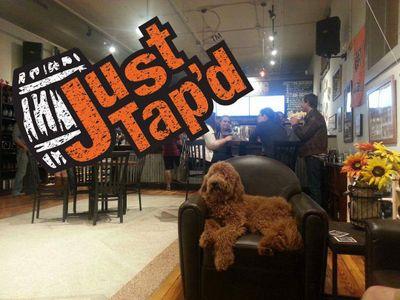 Team Trivia night Thursday's at Just Tap'd. Starting at 8PM, join Just Tap'd for another trivia night brought to you by Brainblast! Your team can play indoors or outside on the patio. Bring all of your friends, and have a chance to beer, gift certificates and other great prizes! Be sure to come early because this event fills up fast!
2. the bourbon bar
Trivia is back at Bourbon Bar. Join your friends on Thursdays to see if you have what it takes to take home top prize! 4 TV's mean you want miss anything and if you're hungry Parish on Cherry and Doughboys pizza deliver directly to your table. Drink specials on cocktails, craft beer, and flights. Prizes for 1st, 2nd and 3rd place and Trivia is free to play.
3. the mellow mushroom
Ah, Trivia night at Mellow Mushroom. Good food, plenty of beer, and a chance to empty out all that useless crap that's been gumming up the RAM in your head oh these many years. Yes, you may be humiliated, but then again there's a chance you may come out looking like Einstein. Or what Einstein would be like if he watched every episode of Star Trek, like nine times.
4. Wild wing cafe
Every Wednesday night from 7pm-8pm join your friends at Wild Wing Cafe for Questionnairey Night! With all day drink specials and great food, WWC is an excellent choice for your trivia fix!
5. Bearfoot tavern
Bearfoot Tavern has Trivia on Tuesday evenings beginning at 8:30pm with drink specials, prizes and Hot Plate Gift Cards to the winning teams! As always a free pitcher of beer for the best team name so head down to the tavern and try a new brew and win some free stuff!