Top 5 Courses for Disc Golfers
As a game of competition, the sport of disc golf was invented in a park. Given how popular Frisbee throwing is as a social outdoor activity, it's no shock that the game has thrived in every Georgia State Park that offers a course. The object of disk disc golf is to throw a Frisbee-style disc into a metal basket called a "hole." The targets are arranged along a course, similar to holes in the game of golf. The object to winning disc golf is to get the disc into each basket with the fewest number of tosses.
The game is even easier than it sounds (and a lot more fun, too). It's ideal for families and groups since people of all ages enjoy playing. No wonder it's taken off in more than 40 countries around the world!
1. Claystone Park
Overall Rating 3/5 Stars
Located on the banks of Lake Tobesofkee, Clayston is an 18 basket course that lets you play through heavy woods to open fairways.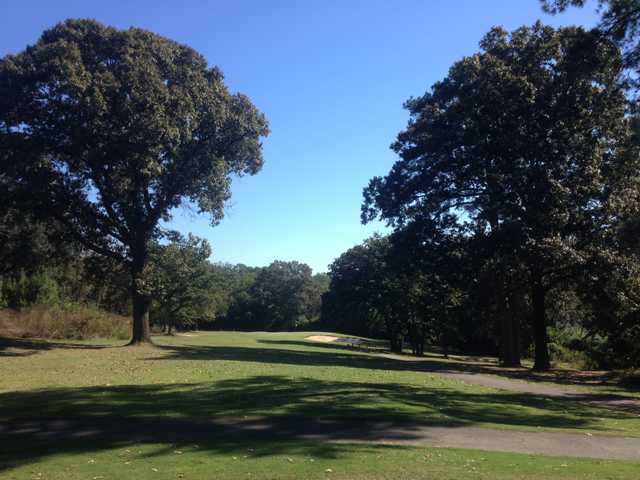 2. Bowden Golf Course
Overall Rating 3/5 Stars
You'll love this Championship gold level course built specifically for open and advanced players. Bowden boasts an 850ft driving range on site. Players have access to great amenities. Disc Golf course maps can be picked up in the club house.

3. Rozar Park
Overall Rating 3/5 Stars
The Perry Disc Golf Course at Rozar Park is free to play. The holes range from 200 to 260 yards. Rozar Park is great for beginners or for practicing approach shots and putting. Water is "in play" but is easily avoided. ​Out of all 18 holes, No. 16 is probably the hardest due to the fact that players have to throw over a creek. Players will also have to watch out of other water hazards, like the pond located next to a few of the holes and trees that block a direct throw to the hole.​


4. Wyomia Tyus Olympic Park
Overall Rating 4/5 Stars
Tyus is a well balanced mix of open and wooded, short and long holes in a well maintained park. Champion style course with multiple tees and pin locations, and landscaped greens.
5. J.P. Moseley Park
Overall Rating 4/5 Stars
The disc golf course at J.P. Moseley Park is a championship caliber course recognized by the Professional Disc Golf Association, that caters to all players regardless of skill level. It features an 18-hole course and is the highest rated course in Metro Atlanta. There is no charge to play at J.P. Moseley.​
Worth The Drive...
Lake Meriwether Park
Overall Rating 4/5 Stars