Top 5 Sinister Streets of Shirley Hills
Located on the east side of the Ocmulgee River on a bluff overlooking the city to the west, the Shirley Hills area is approximately one mile from downtown Macon and was first settled prior to the founding of Macon itself in 1821. The Shirley Hills area in East Macon was developed in the late 1800's and early 1900's as a residential area. Legend has it that the banks of the Ocmulgee River is cursed by the elders of the Creek Nation. Does this curse play a part in the sinister acts of this beautiful and prominent neighborhood? Find out for yourself with these 5 sinister occurrences.
1. Murder of Mary Burge
In a colorful scandal that engrossed the region, Chester Burge, a wealthy slumlord and bootlegger who lived on Jackson Springs Rd. in Macon's Shirley Hills district, was tried and acquitted of murdering his wife, Mary, in 1960, but was instead found guilty of sodomy with his African-American chauffeur. Mary was found strangled to death in their home and her finger, which held a 10-carat diamond, was almost severed from her hand. At the time of her death, her husband was recuperating from hernia surgery at the Macon Hospital, but certain clues suggested her death was an inside job. Her parrot had been killed earlier that day and the family dog had been locked in the basement. The 10-carat diamond, pried from the setting, was left in the carpet. The more investigators learned about Chester Burge's private life, the more they suspected that he was somehow responsible, either by sneaking out of the hospital's side exit, possibly assisted by his chauffeur, Louis Roosevelt Johnson, or through a contract killing of some sort. In 1963, Burge died in an explosion at his home in Florida that has never been explained. He ran from the blast in the nude and on fire, his skin hanging from his bones like a baggy suit.
Read more in "A Peculiar Tribe Of People" by Richard Jay Hutto
2. Jackson Springs Murders
The tragic death of two socially prominent women rocked the Macon community in the fall of 1977. The two women, Thelma Kalish and Anne Kaplan were neighbors on Jackson Springs Road and the closest of friends. On one Friday in September, Mrs. Kaplan's husband came home for lunch and found the pots boiling over on the stove, but Anne Kaplan was nowhere to be found. Mr. Kaplan begin to called friends and neighbors, only to learn that her friend and neighbor, Thelma Kalish, was missing as well. Eventually it was learned that both women had been kidnapped by an itinerant gardener who had done some work for both families as well as other families in the Shirley Hills and North Highland area. Kalish was taken hostage and her home was ransacked. Kaplan was abducted in broad daylight and coerced to withdraw funds from the Macon Savings and Loan bank. A massive two-day search was carried out by 100s of Civil Defense volunteers and law enforcement officials. The women's bodies were later discovered 25 miles from Macon in a heavily wooded area of Jones county. The two yard men, Eddie William Finney and Johnny Mack Westbrook were sentenced to death later that year, and again in the 1980s after appeals caused the cases to be retried. Westbrook, who was 40 at the time of the slayings, died on death row before execution. Finney, who was 20 at the time of the crime, was re-sentenced in 2013 to three consecutive life sentences after a judge ruled he is mentally disabled.
3. Marriage of Inconvenience
In 1973, James Sullivan moved to Macon's Shirley Hills from Boston to manage his Uncle Frank Bienert's liquor-distribution company, Crown Beverage Inc. In 1977, James married Lita McClinton, a debutante from one of Atlanta's socially prominent families. She was black and he was white. After his marriage to Lita, he inherited Crown Beverage after his uncle's death in 1983 and sold the beverage company for a reported $5 million. After selling Crown Beverage, he and Lita moved from the countrified soil of Macon to the rarefied air of Palm Beach into a historic mansion on the ocean. By some accounts, Lita didn't like life in Palm Beach and moved back to a townhouse the couple owned in Atlanta and later filed for divorce. In the midst of the Sullivan's divorce in 1987, Lita was shot and killed in the front door of her Buckhead town home by someone who posed as a flower delivery man. A month after Lita's murder, James Sullivan married Suki Rogers, his Palm Beach girlfriend and fled to Costa Rica. The murder-for-hire trial got underway almost 20 years after Lita's murder in 2006. James Sullivan was later convicted of murder and sentenced to life in prison.
4. The Murdering Mistress
Dannenberg's Department store, owned by Walter Dannenberg was located in downtown Macon. Dannenberg employed a woman named Alice Siegert as a buyer for his company and she also became his mistress. Dannenberg purchased a home for her on the quaint Jackson Springs Road in Shirley Hills. In 1928, Alice married Jim Kendrick, a chauffeur from Manchester, Georgia while still maintaining her relationship with Mr. Dannenberg. In 1929 Alice and Jim adopted a child and named him James Christian Kendrick, Jr., but called him Nookie for short. During the years that Alice lived in Ga. she became quite the drinker and this caused many problems for her family. She and Nookie's relationship suffered and she placed Nookie in school at Georgia Military Academy. On December 5, 1943 Alice had been drinking and there was an altercation in the kitchen between her and Nookie. She later shot Nookie saying she thought he was a burglar breaking in to the house. Alice was convicted of involuntary manslaughter in May 1944 and she served less than 18 months in jail. Upon her release she petitioned the court for the right to remarry and in 1946 she married Walter Dannenberg. Alice died of a heart attack in 1952.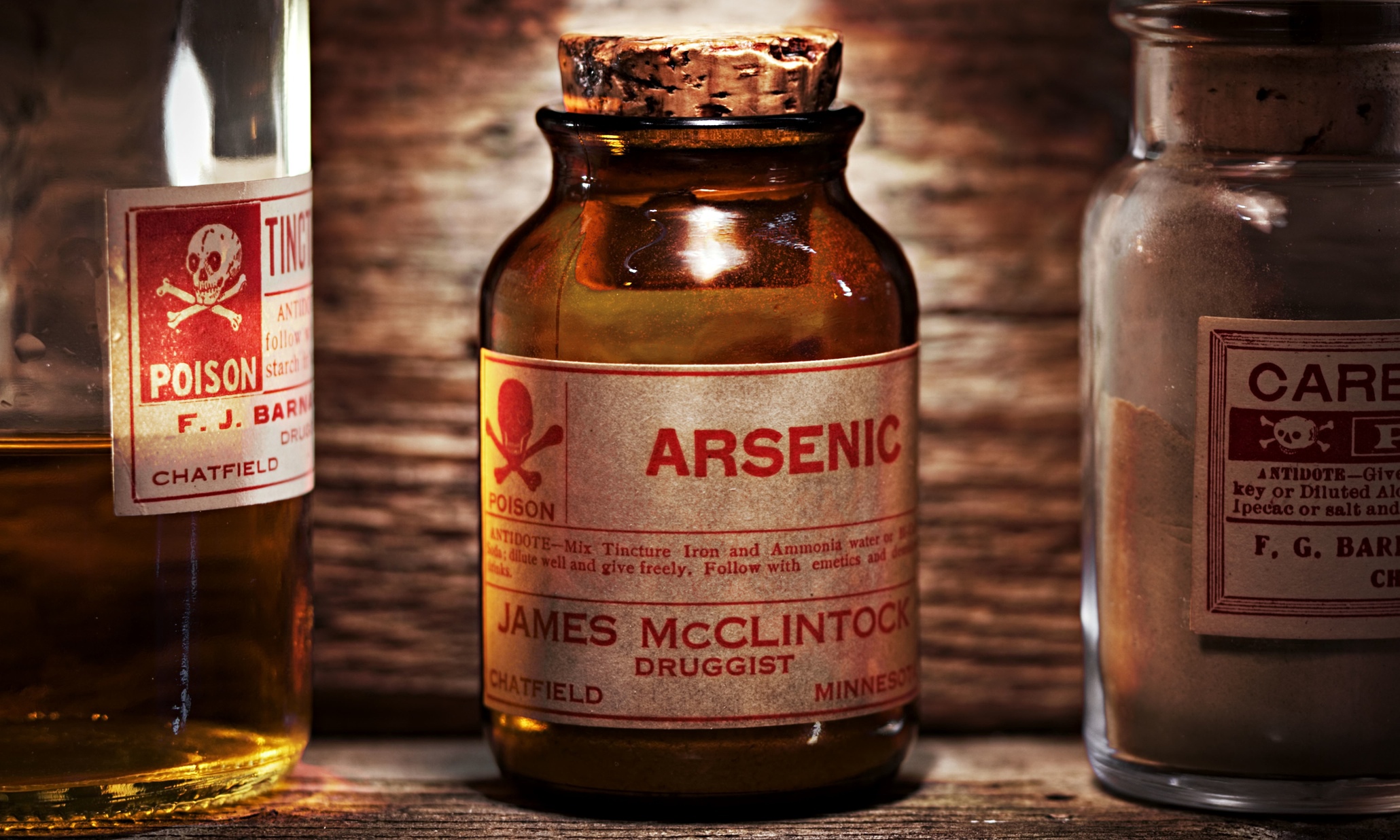 5. North Highlands Canine Killer
A dog poisoner terrorized animal owners in the North Highlands section of Shirley Hills for weeks in 1937, killing dogs with what was believed as intentional cyanide poisoning. After the death of several dogs on Summitt Avenue and Boulevard, meat that was coated with white powder was recovered in the vicinity and turned over to the SPCA officer. The animal poisonings in the North Highlands area totaled 6 dogs within two weeks. Efforts were made to catch the alleged killers, but local law enforcement officers were unsuccessful in apprehending the criminals.