Top 5 Facts About Susan Myrick
Myrick, known as "The Emily Post of the South, was a journalist and reporter for the Macon Telegraph for almost a half a century. She received many awards throughout her life for superior accomplishments. However, in spite of all of her achievements she is probably remembered best for her connection with the world's most beloved movie Gone With the Wind. Ms. Myrick, a close friend of Gone With the Wind author Margaret Mitchell, was coerced by Mitchell to act as dialect coach and authority of all things southern on the set during filming of David O. Selznick's epic movie in 1939.
Ms. Myrick was just as influential here in Middle Georgia as she was in Hollywood and left a lasting legacy for generations to come. Here are 5 facts you might not know about the journalist and author.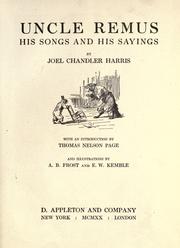 1. She Was A Natural Born Storyteller
Born on February 20, 1893 to Thulia and James Myrick, Susan was one of eight children born at Dovedale, the family plantation 12 miles northwest of Milledgeville. As a young child, Myrick was able to recite Uncle Remus stories in the same dialect the African American slaves used at that time and was known as a natural born story teller at a very young age. What she learned and absorbed as a child growing up on a plantation would later land her smack dab in the middle of Hollywood.
2. Myrick Finds Her Path in Education
Myrick enrolled herself at Georgia Normal and Industrial College in Milledgeville (Now Georgia College and State University) at the young age of 14. After receiving her diploma she went to Battle Creek School of Physical Education in Michigan and earned her living by entertaining the Yankee's with Negro readings in a rich southern dialect. When her schooling in Michigan was over, she then enrolled at the Harvard School of Physical Education, the only school at that time that would admit women to Harvard. It was this field of study that would lead Myrick to her position at Lanier High School as the Director of Physical Education in 1928.
3. Myrick Joins The Macon Telegraph
While employed at Lanier High School, Myrick began to submit routine reporting assignments and when WWII began, she was appointed War Editor. After the war ended she went on to become the Farm Editor; the only female farm editor at that time After a year of submissions, she took a full time position as a staff reporter and feature writer. When Myrick retired from the Telegraph, she continued to write her bi-weekly column until her death. While Myrick's newspaper career might have been considered accidental, her talent was not. Her literary work was not confined to just the Telegraph. She contributed content and stories to The Philadelphia Record, The Detroit News, the New York World, The Literary Digest and many children's magazines and physical education periodicals.
4. She Helped Create the Macon Little Theatre
In 1934, Myrick played an integral role along with 46 other charter members in the creation of the Macon Little Theater. Not only was Myrick a member, but she acted, directed and starred in many plays, served on the Board of Directors and as President of the theater. "Susan Myrick was a key force in the formative years of Macon Little Theatre. Her talent, hard work, devotion and love for the arts were gifts that she gave freely to make Macon Little Theatre the force in community theatre that it is today."
5. Myrick Heads to Hollywood
As producer David O. Selznick began work on the movie "Gone with the Wind," Margaret Mitchell made only one request. She recommended that Selznick place Susan Myrick as the film's technical advisor. Myrick, was not only the dialect coach for all the actors (both black and white), she was also in charge of seeing that the costumes and customs were consistent with Southern tradition; A whole scene was reshot when Myrick told Selzick that "a young lady would never have worn that dress showing her bosom at that time of day." She spent eight months in Hollywood, and even though the work was grueling and the work days were long, she managed to send back 58 columns for publication to the Macon Telegraph, which she later compiled into the book "White Columns in Hollywood: Reports from the Gone With the Wind Sets."